Trusted
By Individuals and Small Businesses
Tax Preparation Services With a Personal Touch
Cohen & Gottlieb CPA P.C. is a boutique tax and accounting firm with 2 convenient locations in New York City. With over 30 years of tax preparation and accounting experience, the Cohen & Gottlieb CPA P.C. team uses their knowledge and expertise to help each client accurately file their taxes, save as much money as possible and feel like an important "to do" has been taken off their list. The personal attention devoted to each client creates an intimate financial relationship.  Whether you are a new client or one that has been with us for 30 years, we treat each client with respect and give them our full attention. No matter what our clients' financial situation, we are here to help and bring them peace of mind.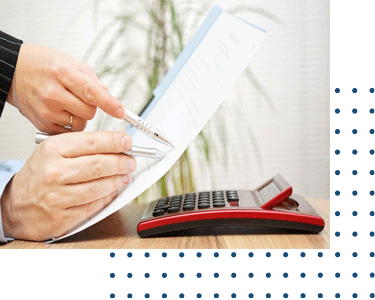 "Outstanding Service! Grateful for their work and how easy it was to work with them. I'll be sending them lots of referrals."
-Mita C
"I'M A CLIENT OF STEVE'S AND I COULDN'T BE HAPPIER WITH HIS SERVICE AND SUPPORT. KEEP UP THE GREAT WORK!"
-Richard W | Westfield, NJ
"I actually look forward to tax season every year because I know it means I get to reconnect with Adam at Cohen Gottlieb. In the decade my wife and I have worked with him we've gotten married, had kids, started businesses, moved states and have always received thoughtful and trustworthy counsel and service."
-Justin K
"Adam Gottlieb, CPA has prepared my tax returns for the last four years. He is extremely knowledgeable about tax law, meticulous, quick, and on top of that, fairly priced, friendly and personable. I have never asked him a tax question he didn't graciously and readily answer. I cannot recommend him highly enough."
-Susan P, Ph.D. | Clinical Psychologist
"Tax season can be confusing, especially if you are the owner of a new small business. I had no clue how to file taxes for my new business and wanted to make sure I was 100% right in everything. Luckily for me, Adam Gottlieb of Cohen & Gottlieb CPA P.C. helped make the process as smooth and routine as I could have hoped. Adam was helpful, kind, timely, and ultimately very professional. He dealt with every question I had about tax season with patience and good humor and made sure I was confident in my returns. I have been utilizing Cohen Gottlieb CPA the last 2 years and cannot recommend them highly enough. They make tax season a breeze and allow me to focus on running my business and not having to stress about how much I owe the Feds!"
-Jason T
"…Since 1998, I have been using the services of Cohen Gottlieb CPA for the preparation of my annual Federal and State tax returns and associated tax planning strategies.
Adam Gottlieb, CPA is a true financial professional possessing a deep knowledge of tax regulations, trends, and policy. He is a very dedicated, reliable, detail oriented and caring professional who is very attentive to his client's unique financial situation and strives to best represent their interests…"
-Joseph M
The new Cohen & Gottlieb CPA P.C. Client Portal is now available. This portal securely stores client documents, such as prior year tax returns, that our clients have access to any time from their computer or smart phone.  Clients can securely upload their tax documents to the portal and are alerted through email notifications each time a document is received from or posted for them.  The Cohen & Gottlieb CPA P.C. client portal is our preferred method for document receipt, tax return review and e-signing of tax returns.
Please note, you can still communicate with your tax professional by phone, email or by setting up an in-person office meeting.
You can contact us by email or phone at (212) 674-1985.  We look forward to working with you and will get back to you as soon as possible.